aving done more than a hundred interviews, I have to say, there are very few publishers that captivate me the way Seal Press does. Maybe it's because the focus of most publishers is usually too broad, or not female-centric enough for my tastes, or too stuffy—but Seal breaks the mold. In researching publishers for our "Small Presses, Big Spirit" issue, I stumbled across Seal's new women's interest blog and fell in love with their edgy, unpretentious attitude. The first post I read was Settling is the New Black, which posed the question, "Why do so many women get their panties all up in a wad over other people's decisions about partnering and child-bearing?" And geez, if you happen to be over thirty, you better settle for Mr. Good Enough (yeah, right). Seal Press isn't afraid to speak their mind, and neither is Brooke Warner, who I had the pleasure of chatting with in this insightful interview. Ladies, you're in for a treat!
Brooke Warner is Senior Editor at Seal Press, publisher of women's nonfiction books, written for women, by women. Seal Press is fueled by the radical thinking and daring work of its authors, including notable women such as Jessica Valenti, Michelle Tea, and Inga Muscio. Last year, Seal was acquired by Perseus Books Group, allowing it to continue its long tradition of publishing books that matter to women. Along with Publisher Krista Lyons-Gould, Brooke maintains Seal's new women's interest blog at: www.sealpress.com/blog.
WOW: Welcome to WOW! Brooke! We're thrilled to be chatting with you today. Before you became Acquisitions Editor of Seal Press, you spent five years as editor of North Atlantic Books. How did you garner your current position, and what was the transition like for you?
BROOKE: Thank you. I started acquiring books at North Atlantic under the mentorship of its Publisher. When the position was posted at Seal, it seemed like such a perfect fit. I loved doing acquisitions at North Atlantic, but I wasn't a fulltime acquiring editor, and Seal's list wowed me. I felt incredibly privileged to get the job here at Seal, and the transition was both challenging and exciting. I was working on books that really spoke to me (and still do), but there was a lot more pressure too! The transition required me to step up, I suppose, and allowed me to mature into the role of an acquiring editor.
WOW: Congratulations! I feel the same way about WOW!—it's a lot of pressure, but it's completely satisfying.
Some writers may not be familiar enough with Seal Press to know that it is an imprint of Perseus Book Group which has recently been lauded as "the most important independent publishing company in the nation, a feat that has made the decade-old company Publisher's Weekly's 2007 Publisher of the Year." How has this recognition affected Seal Press?
BROOKE: Seal has only been an imprint of Perseus Books Group for about a year. We were acquired along with the purchase of Avalon Travel in early 2007. We feel lucky that Perseus felt strongly enough about our program to keep us as one of their imprints, but I'm not sure that being Publisher of the Year has directly impacted Seal Press. We're proud to be a part of that, of course, and it's nice to be starting the relationship with Perseus under such auspicious circumstances, but it's also a huge change, one we're still figuring out, to suddenly be part of such a vast publishing program after having been an imprint of Avalon Publishing Group for so many years.
WOW: I certainly see it as a lucky sign, and of course, change always takes getting used to. So, what is it that sets Seal Press apart from other Perseus imprints?
BROOKE: Part of the reason Perseus wanted to acquire Seal Press, I believe, is because we're doing something that the other imprints aren't: publishing books specifically for women, by women. We're a well-loved press, with a huge independent following. We're fairly radical and cutting edge. We publish feminist books; lesbian and transgender books; erotica; empowering how-to's with strong narrative components. And so, we're different in that we have a very defined niche, and it's one that women really gravitate to, of course, because it's all about women. I think we appealed to Perseus because of our independent spirit, which is something that allowed us to be part of the team rather than something that sets us apart.
"…we're doing something that the other imprints aren't: publishing books specifically for women, by women…"
WOW: I adore your independent spirit! But for writers, what would you say are some of the benefits are for signing with an independent publisher rather than a large traditional house?
BROOKE: The benefit usually comes in the form of author involvement and the attention authors get from their editor and publicist. There's a certain type of author, too, who believes in the importance of publishing with an independent press. It's almost like a core value.
Where Seal is concerned, we're such a small imprint that we offer the chance to be a part of something bigger—a family, a tradition, a legacy. Authors often come to Seal knowing something of the work we publish, and because we offer them a forum to be expressive and edgy and to talk about things that women can really relate to, there's those writers out there who know in their hearts that this is the house they're meant to be with.
That might seem kind of corny, but it's amazing how many authors I've acquired who've been willing to give up larger advances and the opportunity to publish with a better-known house because they believe in the work we're doing here.
WOW: Brooke, that doesn't seem corny at all—I totally get it. In fact, Seal Press seems to focus on nonfiction books that are spirited, edgy, and a lot of fun! When considering submissions, is there a certain voice or tone you look for?
BROOKE: Yes, absolutely. We have a particular aesthetic, and that spirited, edgy tone is part of our sensibility. We're looking for authors who know how to write for their audience; who aren't stiff or bound by the rules of strict grammar; who have something to offer their readers by way of experience or having lived through something that informs their work and offers the reader an opportunity to understand or relate on a very personal level. I'm looking for writers who are honest and forthcoming. We often describe ourselves as a "truth-telling" press, and that needs to come out in the writing I'm considering.
"…we're such a small imprint that we offer the chance to be a part of something bigger—a family, a tradition, a legacy…"
WOW: Are there any particular "truth-telling" topics for which Seal Press is seeking submissions?
BROOKE: We just set up a button on our homepage that says WANT TO WRITE FOR SEAL? because we are launching a new series. And we've gotten amazing feedback there and well-qualified candidates, so I think we might continue to make use of it as we think of new ideas.
We're always looking for topics that fit our list, and it can be challenging because we want to put out books that take a different spin on everyday topics. Good examples of this are our lifestyle books, like Offbeat Bride, which is a nontraditional way of looking at getting married, or Own It!, which is about home-owning for women who are considering buying on their own. We look for topics that empower women, and we never ever do books that promote dependency or that assume that all women care about is finding a man and being taken care of for the rest of their lives. I sometimes tell agents that we are the antithesis of chick lit. We don't do fluff.
"We have a particular aesthetic, and that spirited, edgy tone is part of our sensibility…"
WOW: (laughs) Hear that ladies? No fluff! So, Brooke, since the cover letter is typically the first means of contact, what captures your attention?
BROOKE: Writers who are smart and funny or edgy or different capture my attention. I like writers who are quirky or sarcastic or just plain unique. Being able to pull off a tone that grabs my attention says a lot to me. It shows a certain fearlessness. We see so many cover letters, so if a writer can stand out that's a feat in itself.
WOW: Do you have an example of a killer cover letter that you can share with our writers/readers?
BROOKE: I would have to ask the writer for permission to share it. We've seen some great cover letters for the series we're acquiring for. I'm drawn to writers who are immediately likeable, who impress me with their interests or expertise or experiences. And it's great when people don't feel bound by convention, those who can show their personality in a cover letter. That's huge.
WOW: I also noticed that the guidelines on www.sealpress.com say that writers should include a resume and previous publishing experience. Is an author's platform a big decision maker, or breaker? And what would you suggest writers do to build up their "platform shoes?"
BROOKE: Yes, author platform can't be underestimated. It's important to us, and it's important in publishing at large at this stage in the game. And it can be a decision maker for us, particularly because the marketing department weighs in on acquisitions decisions and they want to make sure that the women we're publishing have the chops to go out and do what we need them to do for the book once it's published.
To build your platform shoes, I would suggest having a website, blogging every day, trying to get articles published in newspapers and magazines. The more bylines you have the better. At this point, there's so much authors can be doing online, if it's relevant to their book: audio blogging, vlogging. Or, for us, because we have a lot of more serious topics for which some of these suggestions are irrelevant, there's public speaking and giving talks at universities.
Author platform is all about building a name for yourself, and we love authors who think outside the box where that's concerned. We have authors who have done blog tours, who have created "women's circles" to discuss the topics in their book. We tend to attract savvy women who have spectacular ideas, and we love to support nontraditional marketing ideas. I have one writer, Dawn Dais of The Nonrunner's Marathon Guide for Women, who did a documentary to promote her book. This was post-publication, but she suggested the idea in her proposal and we loved it.
WOW: I know you're looking for unconventional proposals, but in an interview you did with Christina Katz' Writers On the Rise newsletter, you mentioned that you're really looking for professionalism in a proposal. What are some of the elements an author should consider when crafting her proposal?
BROOKE: Yes, that's funny because I've been saying here that I love it when people break the rules or offer me something unconventional. But what's good about you asking this is that those things—being unconventional and being professional—absolutely can and should go hand-in-hand. I want all the elements of a book proposal. I want to know why the author is fabulous. A proposal is not the time to be modest.
I suppose by professionalism, too, I just meant that a proposal should be thorough, and proofread, and convey that the writer knows why they want to publish with us. I can't tell you how many proposals I receive that are not right for us, and it too often shows disinterest or laziness on the part of the writer because it's so easy to see what we're about if you go to our website and read about us.
"I'm drawn to writers who are immediately likeable, who impress me with their interests or expertise or experiences…"
WOW: Hmm...that sounds familiar. You wouldn't believe how many queries we get from writers that haven't read our website. It's a bummer! And most writers think that editors read proposals all day long, but I know that's only part of the job. What's a typical day like for you?
BROOKE: The work seems to be cyclical. Sometimes I'm spending most of my time developmentally editing the books I'm working on. Lots of days, I'm working with existing authors on all the materials we need over the course of a production schedule, from advanced materials to back cover copy. I also spend a fair amount of time in meetings with the production team or with the marketing team.
We have a lot of schedules to adhere to, and I field author concerns/issues about their covers or who's blurbing their book, or whether or not they have an author photo. I hire freelancers and project manage my books. And I'm also actively acquiring books from agents, so I talk to agents and read agented proposals and I spend a lot of time on the phone and on email.
WOW: Considering all you do, I bet deciding to take on an author is almost like getting married! So, with that in mind, what do you look for in a potential mate?
BROOKE: The most important thing is just a clear sense that an author is passionate about her subject. Ideally, I want to get the sense that a potential author really understands what she's getting into, that she's enthusiastic and seems like a go-getter.
But, sometimes, you have those initial conversations and over the course of the relationship things sour. It's inevitable, I suppose, and not so different than some marriages. And I'm marrying a lot of people every year, so I'm proud of my track record. I've attracted mostly astounding authors who live up to the impression they make on me at the point of acquisition. But, really, I'm looking for women who are smart and responsive and communicative and honest about their expectations and disappointments along the way.
"The most important thing is just a clear sense that an author is passionate about her subject…"
WOW: Congrats on the many "marriages"! But what if an author has a case of the "uns"—unagented, unsolicited. Is this cause for automatic rejection?
BROOKE: No, it's not a case for automatic rejection. It's just that it's rare to see unsolicited proposals that are truly stellar. We do accept unsolicited submissions, and in the three-plus years I've been here we've acquired three projects from the slush pile.
WOW: Besides ending up in the slush pile, what do you think is the biggest problem that writers face in getting published? And what can they do to overcome it?
BROOKE: I believe it's in not understanding the publishing industry. So, that's a hard thing to overcome, but those who take the time to do research, attend writer's conferences, and make inroads with agents and editors, are those who are more likely to get published. Publishing is a very subjective business. Acquiring editors and publishers control their lists, and we acquire what we like, so tailoring your proposals to a particular house is very much in your best interest.
I think too few writers spend enough time trying to understand the publishing house they're submitting their projects to. Think of it in terms of searching for a nanny or a babysitter. Would you drop your kid off with someone you didn't know anything about?
Book publishing is a very creative endeavor, and it's about bringing something you care about into the world, and so it always astounds me when people assume that they don't need to do any self-educating about book publishing itself. And yet, so many writers don't. Look into mediabistro.com or a local writer's conference. It's a great way to polish your skills and to get face time with editors and agents.
"We see so many cover letters, so if a writer can stand out that's a feat in itself…"
WOW: Well put. I totally agree and think it's important to do your homework when it comes to publishers and agents. On another note, do you think that diversifying your creativity in other areas—say, painting, crafting, or knitting, for example—helps women become better writers?
BROOKE: I don't think it does unless you're writing a book about painting, crafting, or knitting. We're interested in women who can translate their own experiences—and oftentimes those of other women—into words, whether that be parenting, traveling, eating, or exercising. Well-roundedness doesn't count as much in publishing as it does in college admission. We care more that someone know how to maintain a website and that they have a huge network of people who can promote their book once it's published. I'm all for having other hobbies on the side, but that's way more about having something to turn to when it's time for a well-deserved personal health day.
WOW: Do you write in your spare time? If so, what inspires you to write?
BROOKE: I don't. I came to publishing because of my love of writing (and reading), and I wrote some in my early years in the industry. But over time, I've found that that's not the thing that inspires me, and I've found that I have neither the time nor the discipline to be a real writer. I love working with writers, and I love blogging and the writing I do for work (back cover copy, sales materials, etc.). I've often thought that if I were to leave publishing I might be inspired to write a book, but for the time being, I'm super committed to being the best editor I can be, and my authors inspire me every day.
WOW: (laughs) Brooke, I always say the exact same thing. If I weren't so busy with publishing, I would be writing my own book. So, tell us, what are some of the exciting new projects that Seal Press has in store?
BROOKE: We're about to launch our spring list, and it's massive. It was the last list we acquired prior to the Perseus merger and it has 22 titles on it.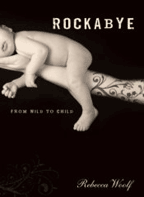 The ones I'm particularly excited about include Rockabye, by Rebecca Woolf, a memoir by a woman who got pregnant unexpectedly at the age of 23 and decides to keep the baby. It's warm and sweet and beautifully written. We have two feminist titles, one by Jessica Valenti of Feministing.com and one by Amanda Marcotte of Pandagon.net. These books, Jessica's He's a Stud and She's a Slut and 49 Other Double Standards Every Woman Should Know and Amanda's It's a Jungle Out There: The Feminist Survival Guide to Politically Inhospitable Environments, are both books that equip women with the information and comebacks they need to deal with the double standards and stereotypes and general bullshit that women deal with on a day-to-day basis. They're both smart and often tongue-in-cheek, and they're very in line with Seal's mission to give young women the skills and resources they need to fight back when confronted with situations in which we're expected to just grin and bear it. We do not counsel grinning and bearing it.
We also have a book about open marriage called Open: Love, Sex, and Life in an Open Marriage, by Jenny Block. It's a memoir—incredibly insightful, revealing, and provocative. We have a weight-loss memoir called Half-Assed, by Jennette Fulda, who chronicles losing over 200 pounds. And she's both encouraging and hilarious. I recently acquired a few books for future seasons that we have high expectations for. One is Jessica Valenti's latest book, The Purity Myth, in which she'll break down the impossible expectations put on girls to be both sexy and nonsexual; the other is Jennifer Pozner's expose on reality television, in which she breaks down how destructive reality TV is for women; and lastly is Susie Bright's (the legendary sexpert and godmother of erotica) memoir.
WOW: It all sounds fantastic, and I'm looking forward to spring! Thank you Brooke for taking time to chat with us today, it's been fun! Do you have any words of wisdom that you'd like to share with our readers?
BROOKE: That's it! Thanks so much for interviewing me. I would encourage your readers to take a look at our blog: https://www.sealpress.com/blog. We've been maintaining it since August and it's representative of the things that matter to Seal, and thus the topics and subjects we're looking to publish.
WOW: Thanks Brooke! I love your blog. Ladies, you heard it. Check out these links to find out more about what Seal Press is looking for:
https://www.sealpress.com
https://www.sealpress.com/blog
And to find out more about Brooke and the workshops she offers, please visit: https://www.warnercoaching.com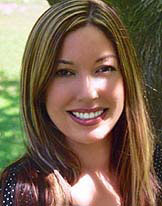 BIO
Angela Miyuki Mackintosh is founder and CEO of WOW! Women On Writing. She has been published in Maxim, Transworld Surf and Skate, Transworld Biz, Vice Magazine, Thrasher, Automatic, Concussion, Footwear News, SGB, ASR LineUp, and numerous trade publications for the action-sports industry. Her short fiction has been published in Amazing Authors, and various zines in the SoCal area. She is an award-winning artist whose works have been commissioned by the city of Long Beach, and has received grants from Funds for Women, and the LB Arts Association. Angela lives in Placentia, CA with her husband Mike and her cat Noodle.