Sue Donckels' Selections:
The Institute of Children's Literature
https://www.institutechildrenslit.com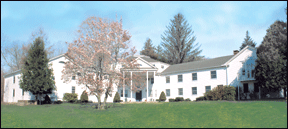 The Institute's website helps all writers on their journey toward publishing in the children's and teens' markets. They provide a writer's support room, a chat room, writing tips, and much more. They also provide a free aptitude test for emerging writers interested in learning about their course. See this month's review for more information. The Institute tops WOW!'s review chart.

The Society of Children's Book Writers and Illustrators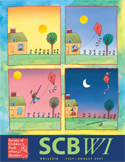 SCBWI is an international organization that offers a variety of services to children's books writers and illustrators. It's a network between writers, illustrators, editors, publishers, agents, librarians, educators, booksellers and others involved with literature for young people. It is the largest children's writing organization in the world. Membership is required to access all of their information and archives.

The Purple Crayon
This site is maintained by Harold D. Underdown, a consulting children's book editor. He offers numerous articles for writers and illustrators and provides links of interest to all 'children's book people'. He also speaks at numerous conferences and offers editorial services. This website contains a large assortment of information.

Colossal Directory of Children's Publishers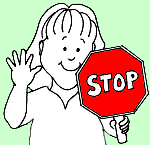 Sandy L. Cook runs this website. She provides various articles on writing for children, how-to books for writing and illustrating, finding agents, and formatting manuscripts. She also lists international publishers as well as their manuscript guidelines. The site provides information on all angles of publishing and how to succeed.

Kid Magazine Writers
This is a resourceful website and eZine for writers, run by Jan Fields, Instructor and Web Editor at the Institute of Children's Literature, as well. The content is directed at all writers' needs, and it covers writing techniques, submissions, specific market information, and more. Jan writes, "children's magazine writing touches lives."

Kesha L. Grant's Selections:
International Children's Digital Library
https://www.childrenslibrary.org



ICDL is free and users can read books online in many different languages. I think it's a good tool for researching works by other authors.
"The ICDL Foundation's goal is to build a collection of books that represents outstanding historical and contemporary books from throughout the world. Ultimately, the Foundation aspires to have every culture and language represented so that every child can know and appreciate the riches of children's literature from the world community."

East of the Web
https://www.eastoftheweb.com/short-stories/childrenindex.html


This is the short story selection for East of the Web. It has an entire index of children's stories by past and contemporary authors and accepts short story and long short story submissions by new authors.
Readers can enjoy stories online or they can be printed or downloaded for reading offline or on handheld devices.

What do you think of our staff picks? Do you have children or teen writers' websites you find especially helpful? We'd love it if you'd share with us and our readers. Drop us a line. Let's continue to help inspire each other to reach our goals! Write onward and upward!