veryone dreams of writing in an unusual place. Most people think that entails two states away or across the country at best. Have you considered Costa Rica, France, even the Azores?
Some of these exotic locales are too expensive for the average person to incorporate in a writing career that pays a nickel per word, but many of the retreats have discounts, scholarships or work-share programs that place them within reach. Just because the get-away involves a different continent or a six-hour flight doesn't place it out of touch.
You'll have some expenses whether it's the flight there or part of the lodging, but considering common motels cost $75-$200, the thought of $23 per night or $400 per week sounds phenomenally reasonable. With some saving and frugal behavior, you might find yourself in a part of the world you never imagined possible.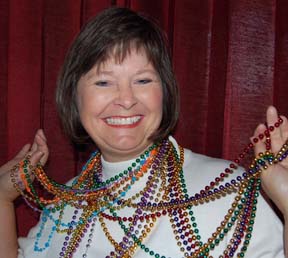 "...you might find yourself in a part of the world you never imagined possible."
JULIA AND DAVID WHITE ARTIST COLONY, COSTA RICA
https://www.forjuliaanddavid.org/
The Costa Rica colony is open year-round and artists from anywhere in the world are invited, regardless of stage of career development. Residencies are two to four-week increments, and each artist is provided with a furnished apartment or cabin with full kitchen, private bath and weekly cleaning service. The owners/sponsors pay half the expenses. The remaining expenses are per this residency fee structure: 14 days or less, $400 per artist or $600 for two artists sharing one space; Up to 29 days, $600 per artist or $900 for two artists sharing one space. Residencies beyond 29 days are billed in two-week increments of $300 per single artist or $450 for two artists $450 for two artists sharing one space.
THE CAMARGO FOUNDATION, FRANCE
https://www.camargofoundation.org/
Cassis, France is the location of this retreat. The buildings have a breathtaking view of the Mediterranean and Cap Canaille, one of the highest maritime cliffs in Europe. Stay in a quaint, fully-furnished apartment only thirty-minutes from Marseille. The deadline for applying is annually in January. Your chances for acceptance increase if your work involves France or related francophone cultures. The time must be spent on the project proposed to and accepted by the selection committee. Residences are for one semester.
CHATEAU d'ALOGNY, FRANCE
https://www.hidden-worlds.com/alogny/writers_retreat/retreat.htm
The owners of this French chateau are writers. While they do not offer full grants, the cost is less than a motel stay. It is available to writers between October 15 and April 15 for stays of one week or longer. Costs start at $400 per person for a week, and arrangements can be made for writing groups. The facility lies between the historic cities of Tours and Poitiers and is only an hour's drive from the magnificent châteaux of the Loire Valley. They even have an optional mentoring program with a local British author.
KULTUR KONTAKT, AUSTRIA
https://www.kulturkontakt.or.at
Each year KKA offers 12 artists the possibility of a three-month stay in Vienna. Additionally 4-5 writers or translators are invited for a stay. Pays EUR 1,000 per month as a stipend and half the travel costs for the writer to attend. Selection is made on the applicants' work by an international jury. The program is open to artists from certain countries in Central and Eastern Europe.
CAN SERRAT, SPAIN
https://www.canserrat.org/
Can Serrat is located in a rustic farmhouse 45 kilometers from Barcelona. There is no formal application process to apply. Placement is based upon space available. However, some full and partial stipends (grants) are available.
FOOTPATHS TO CREATIVITY CENTER, AZORES ISLANDS
https://www.terraincognitacenter.org
Designed to inspire and cultivate in writers clarity of purpose and renewed passion for their soul's work. Retreats are in small individual residences on the southern side of an island. One is oceanfront. Residencies are from one-week to a year. Those staying less than a month are not required to have a project plan. Payment is on a siding scale with a suggested payment of 30 Euro per night. The Foundation is able to offer a third to a half of the residencies for free or at a reduced cost.
THE WRITERS' RETREAT
Colorado, British Columbia, South Carolina, California, Costa Rica, Mexico, New Brunswick, Prince Edward Island, Quebec
https://www.writersretreat.com
The Writers Retreat is an organized effort to supply writers with a choice of locations to complete a project. There are costs involved, but they entertain work in exchange for expenses. Some of the locations, Quebec and Mexico in 2007, offer organized conferences that cost extra.
RED CINDER CREATIVITY CENTER, HAWAII
https://www.red-cinder.com/
Expect to help maintain the place if you go, but with the costs around $23 per day for lodging and the same for food, how can you refuse? The facility is two hours away from Kailua-Kona and Hilo, the rural ten-acre site at the end of a country road gives you the seclusion and creativity you crave. Check to see what programs are scheduled so you can coordinate your time away with a learning experience.
ANAM CARA, IRELAND
https://www.anamcararetreat.com/
Anam Cara is located on the northern coast of the Beara Peninsula, Co. Cork, Ireland. How romantic to stay at least a week in Ireland. Even the hostess is a writer and editor. Some residencies are granted based upon contest winners of the Fish Short Story competition. Learn more about their competitions at www.fishpublishing.com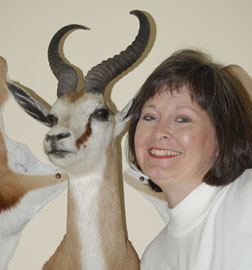 "When you analyze retreats, think about more than visiting a strange land."
In a Google search, you'll find other retreats in many more locations. Where you go depends on how much you are willing to pay and what you are willing for pay for. When you analyze retreats, think about more than visiting a strange land.
Mentors. Some retreats involve leaders or mentors available to assist you. Of course, this usually comes with a cost. Do you want help or a chance to be alone?
Classes. Other residencies involve a conference structure where you attend classes with other writers. The teachers are renowned or at least well-trained. The companionship and networking with people you'd never meet at home can be rewarding.
Room Quality. Retreats can mean a hotel room, a farm house, a cabin, a castle, a cottage or a shared accommodation with a stranger. The better the scenery or the more luxuries affiliated with the facility usually ups the expense. The more rustic the place or the fact a shared-maintenance arrangement is required can lower your cost.
Consider these options when looking at out-of-the-way writing trips.
Cost of air fare. Few retreats cover transportation there. With enough advance notice, you can manage a reduced fair with an airline. Shop the discount online services like Priceline, Travelocity and Expedia. I once traveled to Germany and back on a $400 fare booked through Travelocity because of planning six months ahead of time.
Traveling from the airport. If the retreat is two hours from a city, what is the cost of that bus, car or rail travel? You might save hundreds on the plane fare only to spend a major chunk of that savings on ground transportation.
Meals. Some deals include meals and others do not. Since some retreats are rustic for creative purposes, you could get wrapped up in the ambiance of the stay and forget you don't have a microwave or a freezer. Eating granola bars and chips for a week doesn't give your creative muse much of a jolt.
Clothing. Some countries are damp while others are arid as powder. Others place you in nature settings requiring footwork to reach town, the nearby scenic opportunities or even a dining hall. Cool, damp climates might make you appreciate that extra pair of socks at night, and even a warm beach might blow cool on your shoulders in the evening.
Language. Will someone be available who fluently speaks your language? Do you need to have a basic grasp of French or Spanish? Even if the retreat has an English-speaking host, who will interpret for you when you leave the airport or traverse a city for public transportation?
Currency. Study up on money conversion. How far does $200 American dollars go in Costa Rica or Ireland? Where do you need to make exchanges?
Computer. Make sure you have the proper power adaptors for your laptop or printer. If you need the Internet, can you make a clear connection?
Passport. Expect a minimum of six to eight weeks to process a new passport, or don't reach the airport and realize your old one lapsed last year.
If you aren't careful, a major trip like this can reach the four-figure range. One way to cut costs is to travel with others. Share a room. Many retreats offer discounts when you bring a writing partner. Go a step further and schedule a group. Have a circle of writing friends? 10% or more can be negotiated for groups of five or more. Everyone knows a taxi charges less per person for a group fare. Randy Ingermanson teaches a fiction course aboard an Alaskan cruise liner, and the cost goes down for more people in your cabin.
https://www.advancedfictionwriting.com/home/cruise_info.php
And the last way to save a buck on a retreat? Talk to your tax preparer, but if you are a writer on your income tax records, the trip might be a write-off. I'll be in Mississippi and Myrtle Beach this year, and fully intend to write off both events while enjoying the beach and historic tours.
Think way outside the box the next time you need to get away and write. Whether from a desk in an ancient castle or on a Mexican beach, you might tap creative talent you never thought you had, all because you decided to get exotic.
-------------